Our Vision
GPS' vision is to be peerless in the mechanical, industrial and plumbing PVF distribution industry. At the heart of the GPS Way is:
Our people, who are knowledgeable and solutions oriented.
Our intense commitment and focus on customer satisfaction.
Our long-term approach to developing vendor relationships to ensure we source the best products for our customers.
Our commitment to carrying a large inventory to ensure we have what our customers want when they need it.
Our focus on financial performance and providing our investors with a solid return on investment, and
Our commitment to continually improving the communities we serve.
Our Company History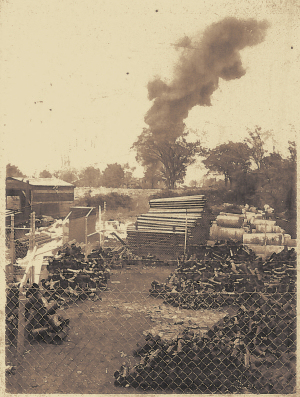 Greensboro Plumbing Supply was founded by Stanley Goss in 1949. The Company began as a small plumbing supplier to local merchants.
In May 1967, Greensboro Plumbing Supply expanded into industrial sales and began targeting large mechanical contractors.
In May 2009, Greensboro Plumbing Supply's Renewable Energy Division was developed to meet the energy needs of today, while laying the sustainability foundation for tomorrow.
In May 2014, the Brenner family sold a controlling interest in Greensboro Plumbing Supply to Aerial Capital Partners, which resulted in the company becoming one of the largest HUB certified mechanical, industrial and commercial plumbing distributors in the Carolinas. In addition, the company changed its name to GP Supply Company to better reflect its broad range of products and the scope of its customer base.
Our sixty-six year legacy was founded on the principles of trust, value, exceptional service, quality and integrity.